【Project Description】
Name:Dacca Hatirjheel Lake Floating Musical Dancing Fountain Show-Bangladesh Bengla New Year Celebration Project
Type: Large-scale Lake Floating Music Fountain
Location: Hatirjhee Lake, capital Dacca, Bangladesh
Supplier: Guangdong Optimum Show Technology Co.,Ltd.
Assist party: Bangladesh army
April 14th is Bangali New Year, on the shore of Hatirjheel Lake in capital Dacca, Sheikh, the Prime Minister of Bangladesh, the commander of the army and political leaders attended the opening ceremony of Bangali New Year. The Prime Minister Sheikh addressed and inaugurated the opening for the fountain. Tens of thousands of people watched the large-scale water show and the local mainstream media and newspapers all covered this grand occasion.
Dacca Hatirjheel Lake Fountain Show is invested by the Bangladesh government to celebrate the New Year of Bangladesh (April 14) and to build Bangladesh's landmark and enhance Bangladesh's international reputation. Designed and installed by Aus Rainbow, Bangladesh government attached great importance to it and its army troops help participate in the construction of the project.
The investment for the fountain is about US$3 million, 120M long and 24M wide, using 870 nozzles and more than 2600 high-power lights, more than 100 changing water features. It is really a combination of fountain, laser, fire, and Bangladesh culture, bringing us a much enjoyable and exotic audio-visual feast. The highest water column can reach up to 80M, and people can easily catch the sight of this beautiful fountain from far away like in Merul Badda, Modhubagh, Begunbari. Hatirjheel Lake musical fountain is becoming the brightest spotlight.
"The Belt and Road" initiative provides more opportunities for expanding pragmatic bilateral and multilateral cooperation. We, Aus Rainbow, seize this opportunity to achieve win-win situation with our clients.
Preliminary stage for discussing the orders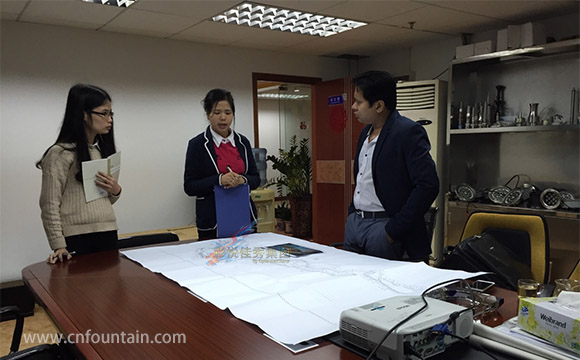 Design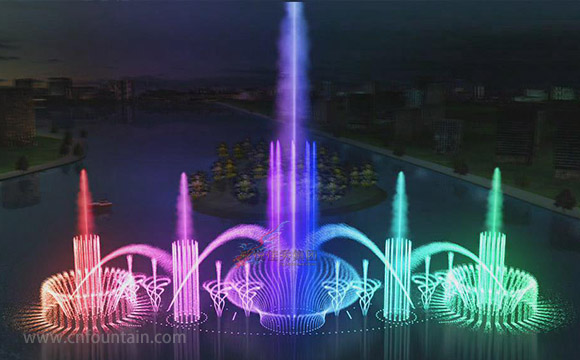 Sign the Contract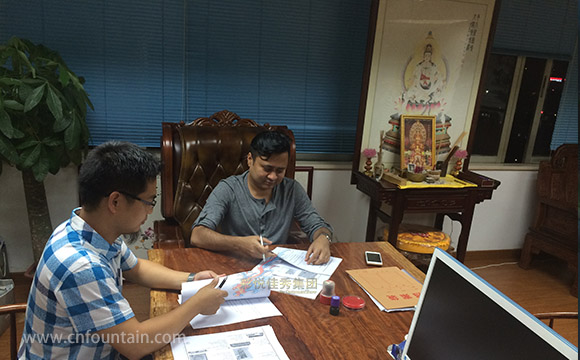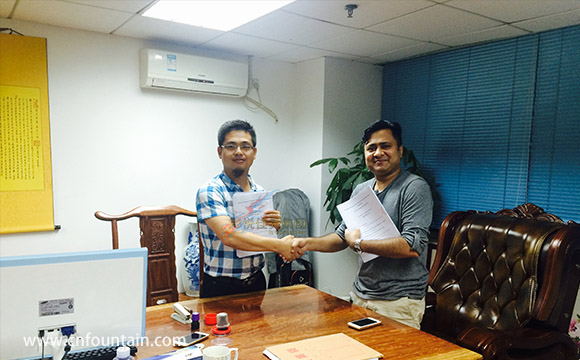 Clients Inspection Goods Before Delivery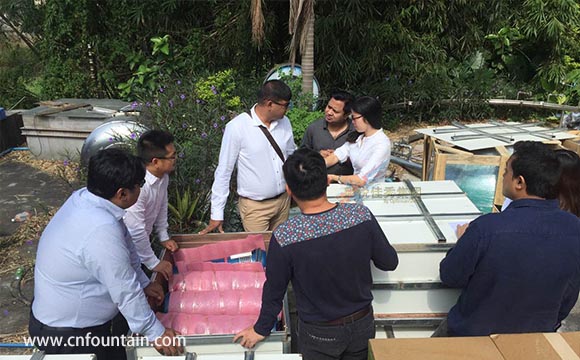 Installation Site Photo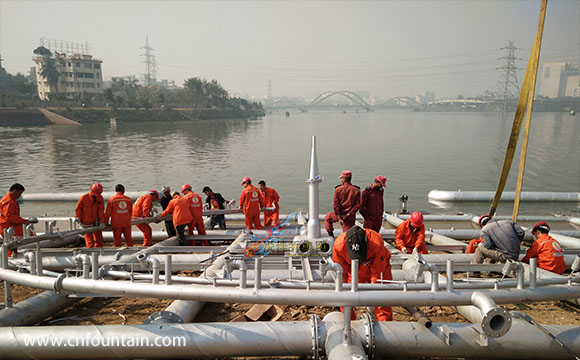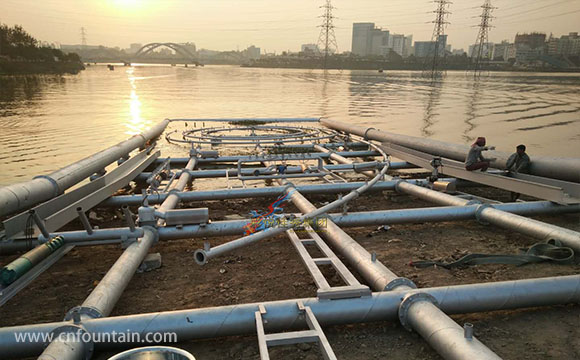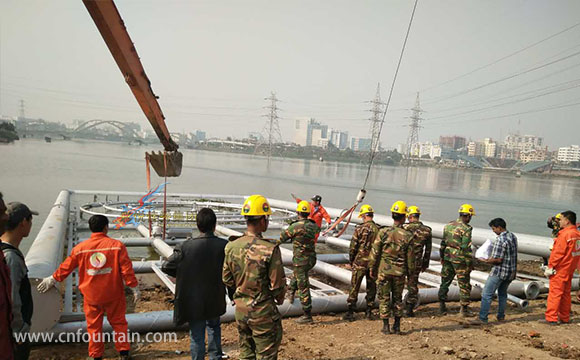 Final Effect Photo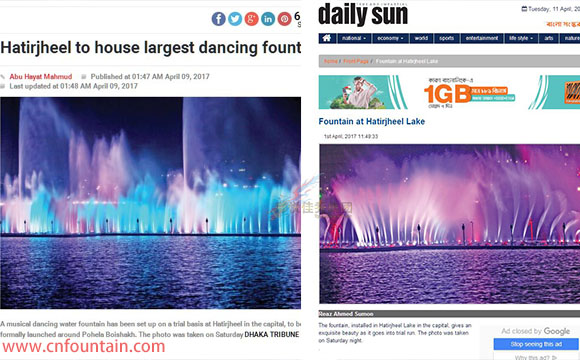 News report for this fountain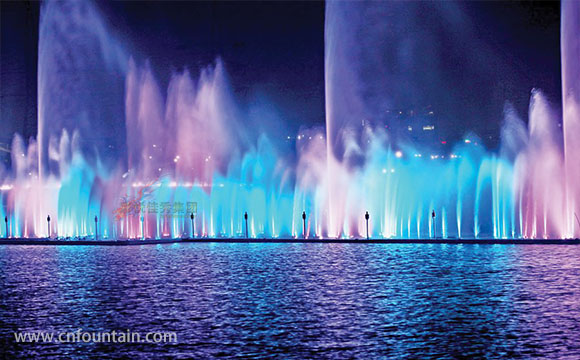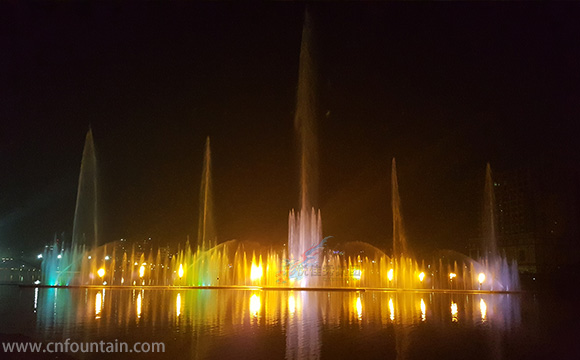 We Will contact you within 24 hours.