【Project Description】
Name: Music Fountain Dancing in Pool in Garden for Wedding Party in Beirut Lebanon
Size: 35*8M
Type: music fountain, dancing fountain, fountain for wedding in pool
Location: Beirut, Lebanon
Elements: DMX512 lights, music, and water shapes like water drop outside, seagull, rainbow, running fountain, rotating
Supplier: Guangdong Optimum Show Technology Co.,Ltd.
This dancing fountain is located in a garden in Beirut, the capital and largest city of Lebanon. "Located on a peninsula at the midpoint of Lebanon's Mediterranean coast, Beirut is the country's largest and main seaport." -- Wikipedia
No wonder there is such beautiful and breathtaking view and a wonderful place for people to go there as tourists. People from China are allowed to get a tourist visal on arrival! What a great news!
This Music Fountain is 35*8M in a pool, with water dancing to music, with DMX512 controllable lights and other water shapes. 2 engineers were sent to the site for installation with assistance from workers employed by client. It was finished on April 16th, 2018.
Design
All of our fountain design is customized to your requirement
and based on the actual situation of the fountain site.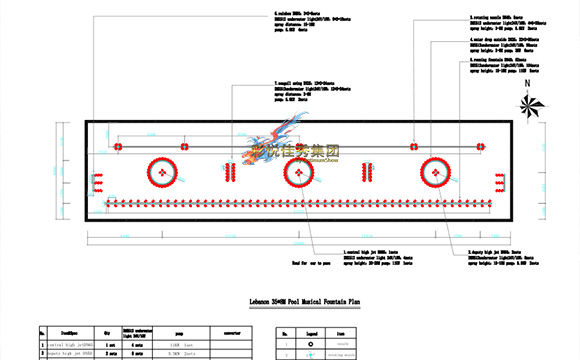 Manufacturing in factory
Our factory is located in Nansha district, guangzhou.
Pipes and other equipment are produced based on the design.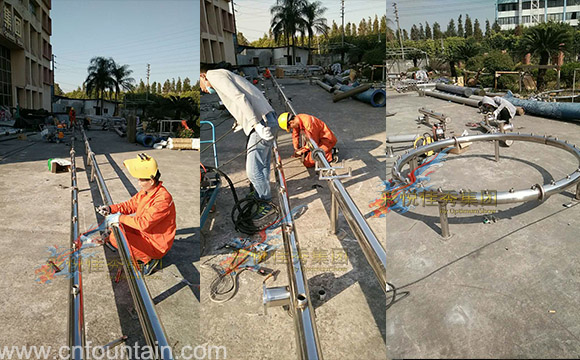 All of our nozzles and pipes are 304 stainless steel material
while pumps could be cast iron(normally used) or stainless steel(304/316)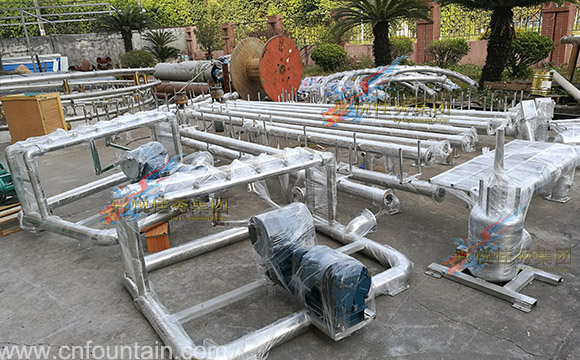 Loading
For this project, one 20GP container was used.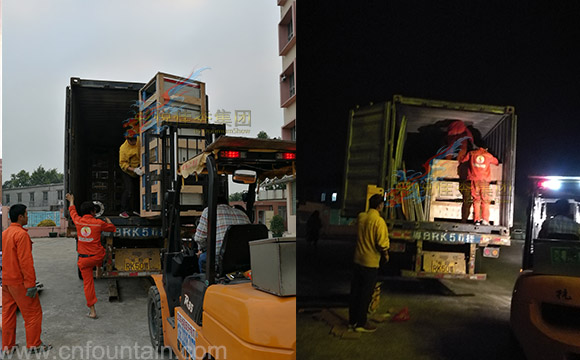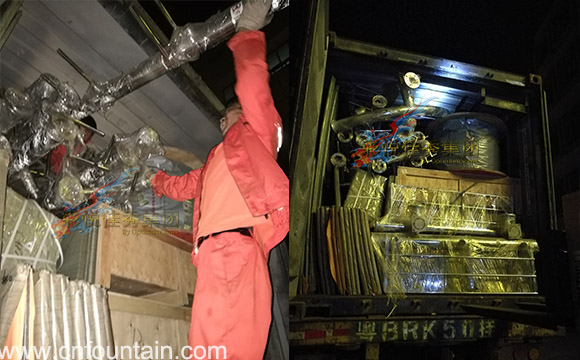 Inspection before loading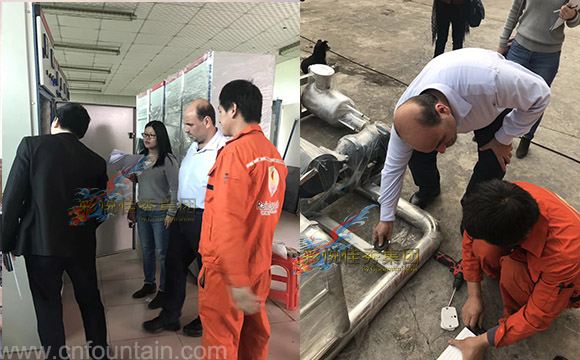 Site: pool building by client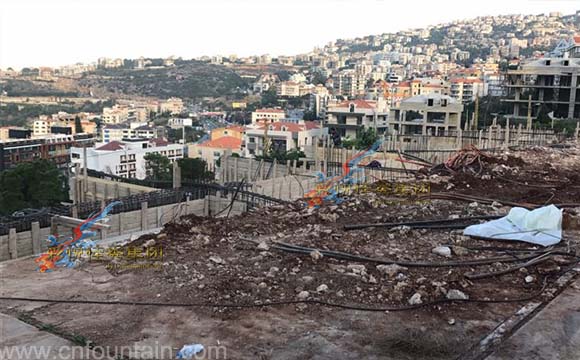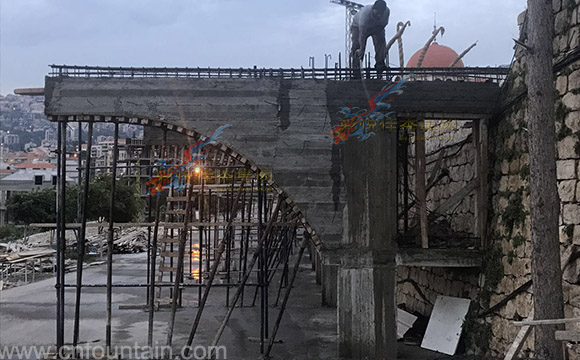 Site: control room by client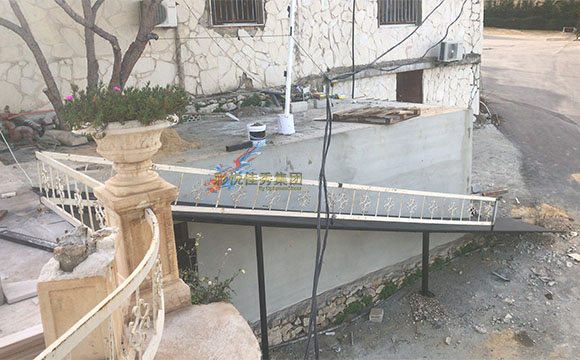 Fountain installation with good sea view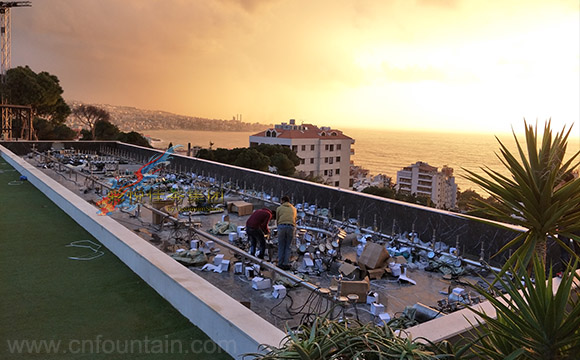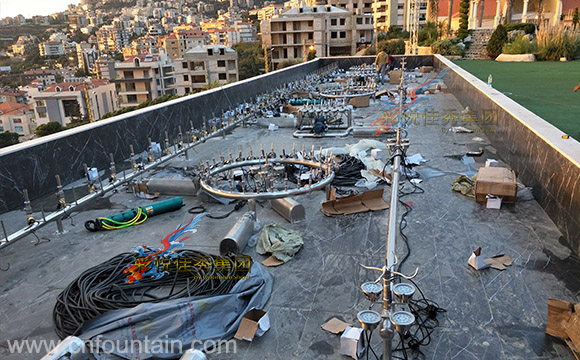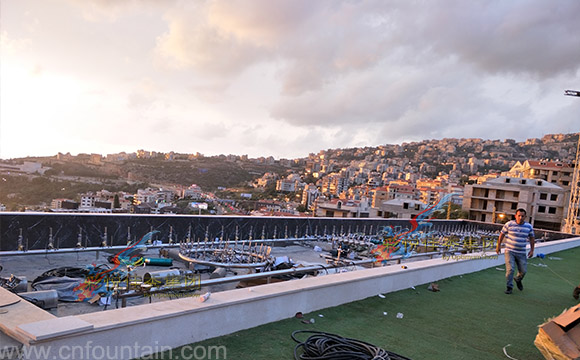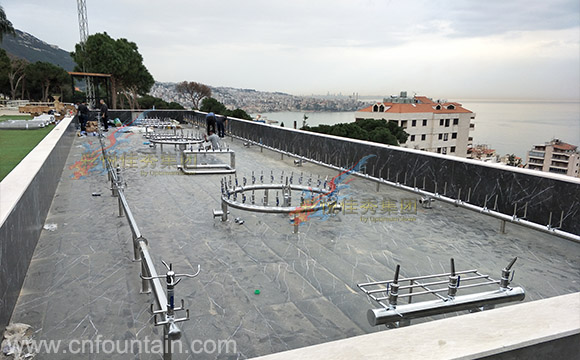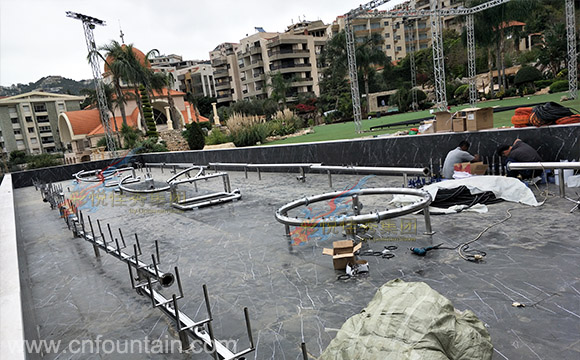 Our engineers and local workers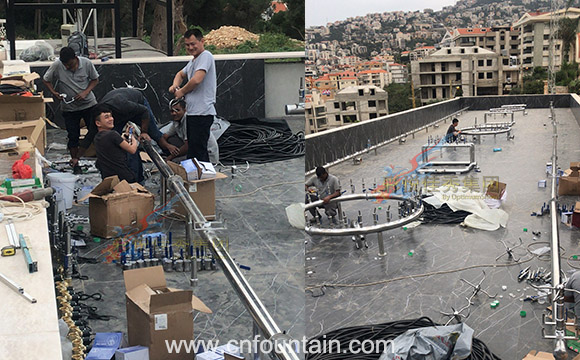 Some effect photos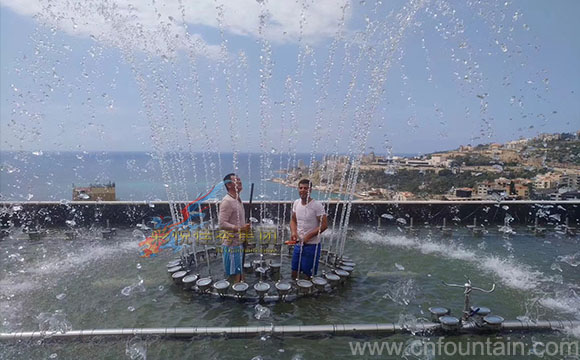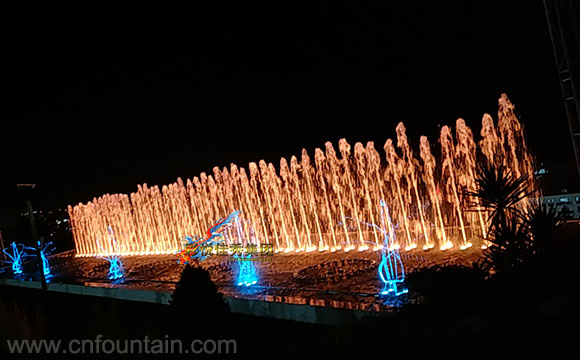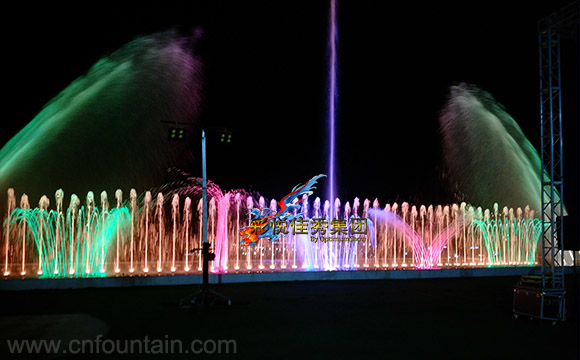 Above photo includes running fountain, seagull, water outside basket,
central high jet and rainbow water shapes, using DMX 512 lights.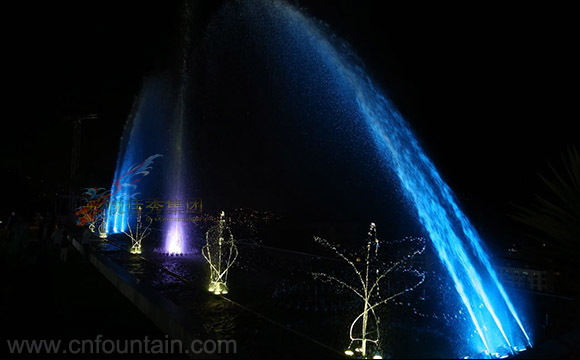 Above photo includes rotating, rainbow water shapes.
Different water shapes can be programmed to perform together in different time and different songs.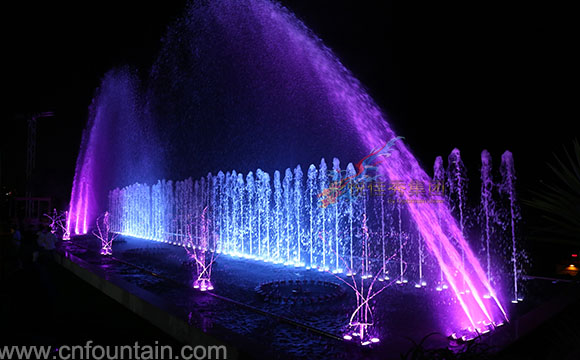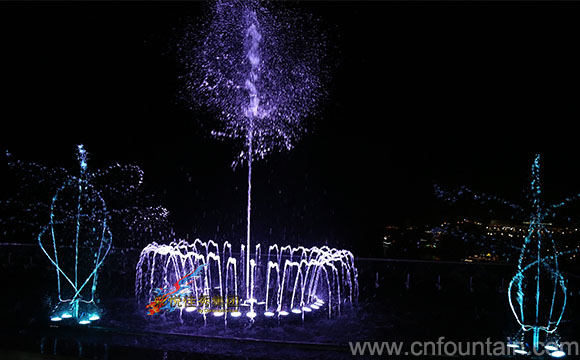 We are fountain manufacturer, providing one-stop fountain solution including fountain design, manufacturing, site installation and maintenance. Our factory is in Nansha, Guangzhou, welcome to visit us! If you have fountain projects, please feel free to contact us!
We Will contact you within 24 hours.