Project Description
Name: Large-scale Outdoor Live-Action Stage Water Show--On Liuyang River
Type: fountain, cold fog, water screen of 80*20M
Location: Furong District, Changsha, Hunan Province
Supplier: Guangdong Optimum Show Technology Co.,Ltd.
In order to publicize and promote the Changsha regional tourism, on May 1st, 2017, the large-scale garden fireworks live show "On Liuyang River" sponsored by Furong District Committee and District Government was officially performed in Longping Cultural Park in Furong District of Changsha. Nearly 500 cast members performed in the 3000 square meters space, presented the citizens a stunning Liuhe culture aesthetic audio-visual feast.
Aus Rainbow participated in the design for musical fountain, cold fog and water screen in the stage, using sound, light, water, shadow, fog to show the most beautiful folk customs, natural beauty and industriousness of people.
There are three major chapters which all interpret the thousand year history of Liuyang River to open people's understanding and cognition of the roots and soul of the mother river. The first chapter, "Tianxia Dahe" reproduced Chu-Han dynasty's grand cultural prosperity, fully demonstrating the humanistic temperament of Liuyang River. The second chapter, "Harmony Heaven and Sound", the boatman shouting Liuyang River Haozi, the man washing Xiabu and the female embroider of Hunan embroidery needling, the dance of graceful and beautiful "water Lotus" , and a playful spicy "pepper Qu "is all Hunan native style. The third chapter, "The Beauty of Godsend," accompanied by the reciting of "the Fu literature of Liuyang River," slowly showed a hundred-year-old street, and the youthfuls expressed their admiration and idealistic passion through their dance.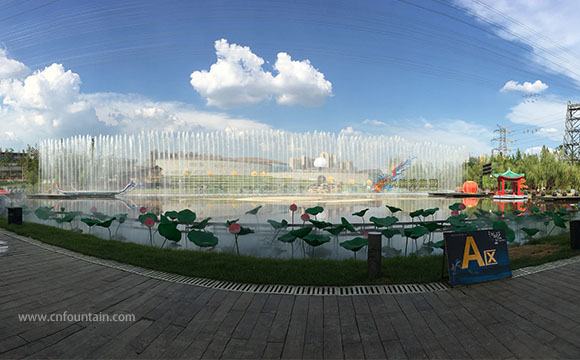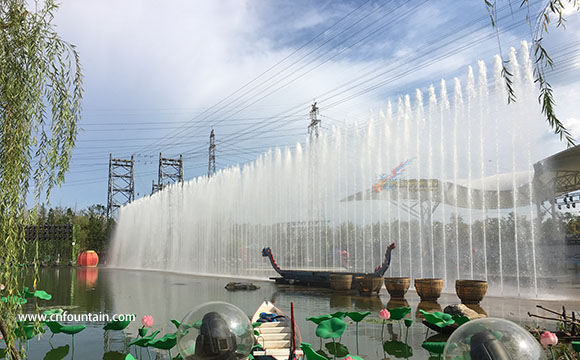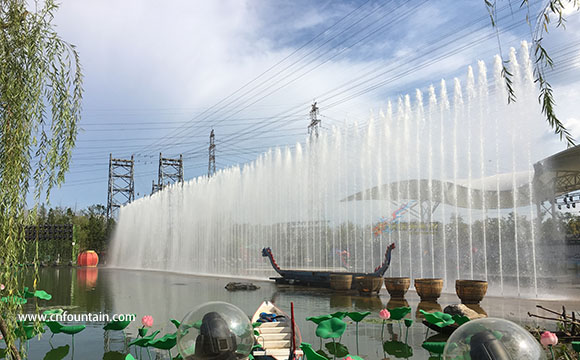 Water screen of 80*20M for projection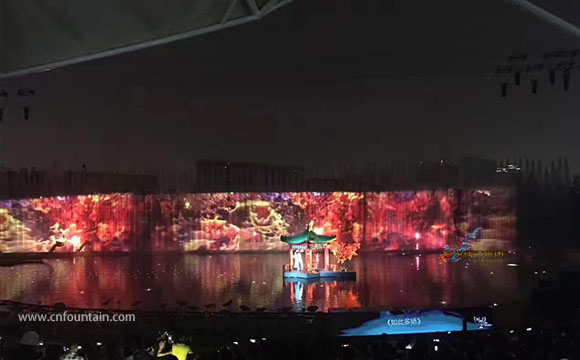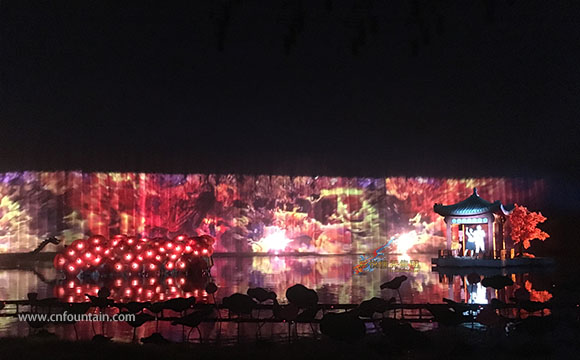 We Will contact you within 24 hours.