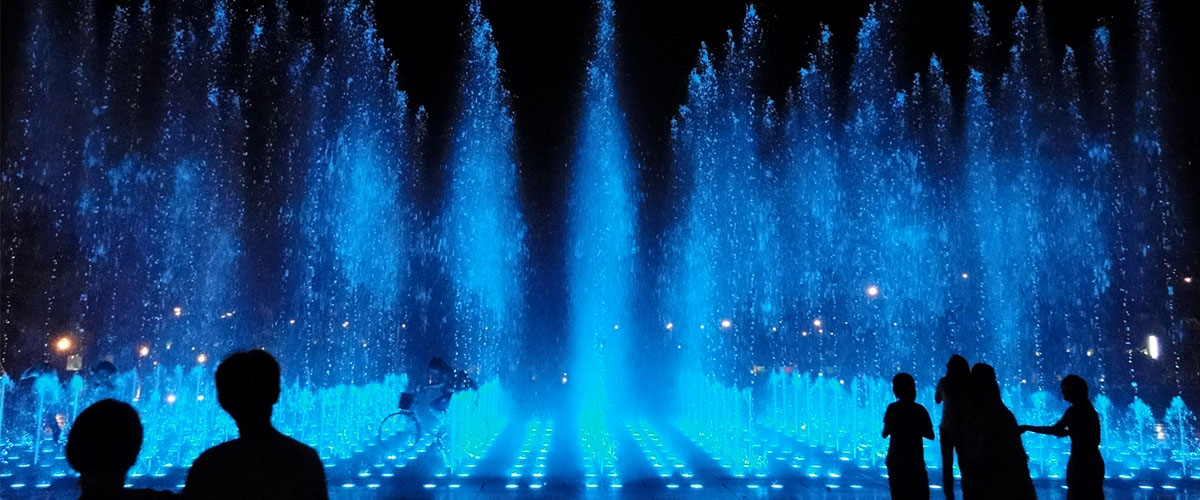 Features:
Color Changing Floor Fountain &Dry Fountain Supplier
Dry/Floor/Ground Fountain is the fountain built with its nozzles and lights and pumps and pipes installed underground which will be covered by granite plate or stainless steel grating.
When the fountain is not opened, people can walk on it. When it performs, the water will spray out from the hole in the plate. Dry fountain/Floor fountain can be installed in places like hotel, shopping mall, business building and street.
How to Work With Us:

1.Fountain Type (Musical or Non-Musical or Laser/Screen Movie)
2.Fountain Site and Size (CAD Drawing or Other Picture etc.)
3.Water Quality (Sea Water or Fresh Water)
4.Fountain Budget (If You Have)
5.Voltage and Power(Nomal 220V/50HZ)
6.Special Requirements(If You Have)
B: Design (This will takes us around 3-4 days to finish design and pricing
C: Video /Animation( It will takes around 7 days)
D: Manufacturing( Around 15 days to 30 days it depands on how big of the projects
E: Sea shipping
F: Installation
G: Handover the projects to you
Our Packing:
Packing Material: Wooden Case and Foam,
Delivery Time: 20-40 Days