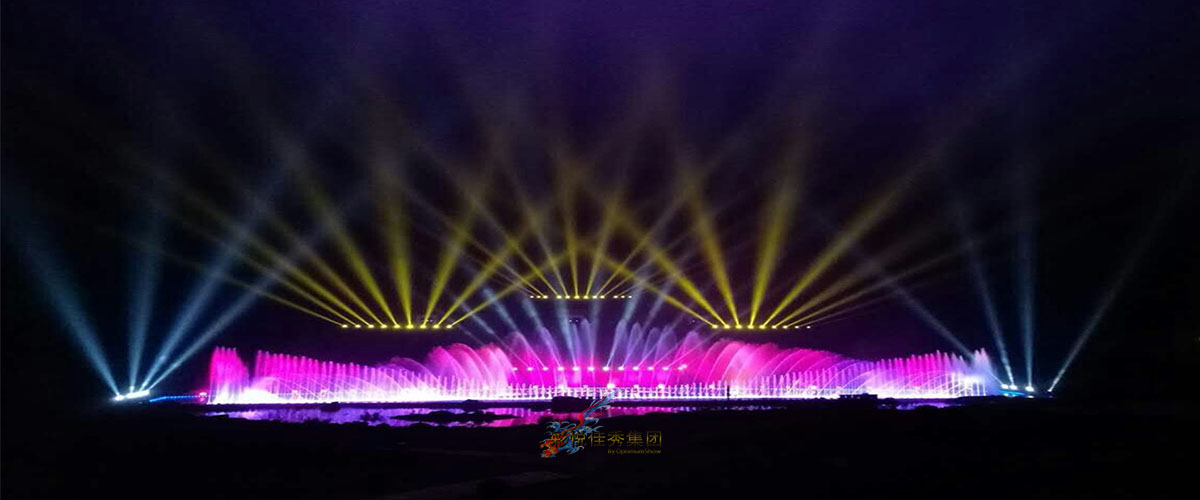 Features:
Musical Dancing Water Fountain Supplier
Music fountain, full name music performing fountain, based on program-controlled fountain, adds music control system. Computer recognizes audio and MIDI signal, then decode and code them and finally output signal to control system. Therefore, fountain's shape and the changing of lights can dance to music which combines perfectly water feature, lights and colors with music. Fountain becomes more vivid and rich in content and a symbol of water art. To be simple, music fountain can change according to music. Player system plays synchronically to realize the harmony of music, water and lights. Music fountain is rich in sounds, lights,colors and features, mainly located in places like large-scale squares, theme parks, artificial lakes and playground.
For our fountain project please provide below information
1. Fountain Type (Music or non-music, etc)
2. Fountain Size & Site (Draft drawing, CAD drawing & Google Earth pictures, etc)
3. Environmental pictures around fountain place
4. Water Type (Fresh water or sea water?)
5. AC Voltage & Frequency of fountain place
6. Fountain Budget (If you have)
7. Special Requirements (If you have)
Our Service:
1.Fountain Design:
• Professional project design as per request (3 days for design, 7 days for the animation.
2.Fountain Installation:
• Experienced engineers for installation with economical method.
3.Fountain Material:
Choose the best quality material
4.After-sale Service:
Two-year guarantee with life long maintenance.
Training for trouble shooting and operating.
Supply enough spare parts for each project.

FAQ:
1. Are u a trading company or factory?



Reply: We are a factory in Nansha disctrict , All products produce by us here.



2. How long it takes for the design ?



Reply:Usually it takes 2- 3 days to finsih the design . After we draw the design we can caculate the price for u.



3. Do you have price list for the fountains?



Reply: We do the customized design foutnain , Every fountain is different, we work on different design for each fountains.



4. Which oversea countries your company have completed the foutnains ?



Reply: Oversea markets(Famous projects):
Singapore National day fountains(30 *5 meter )
Kazakhstan BIG O show water screen fountains (180 meter by 30 meter)
Bangladesh New Year fountain show ( 120 meter by 24 meter)
Malaysia R&F Property Land fountains



5. Can your workers go abroad for installation ?



Reply:Yes, we send our engigneer to abroad to install and commison the fountains .